Description

The first full-display on Windows gaming consoles, with "master" level control
A completely different 6800U Windows gaming handheld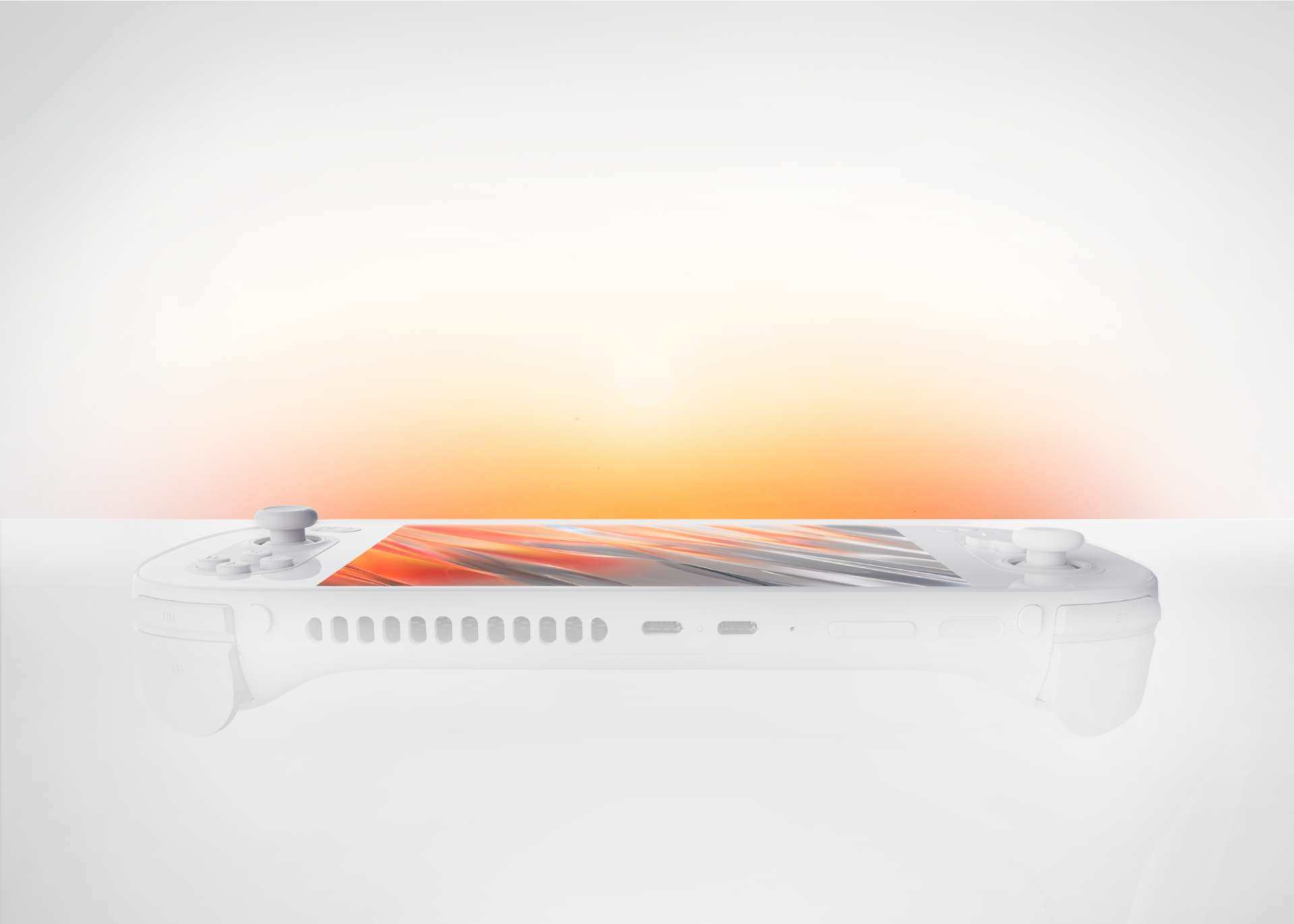 The front is covered by the whole piece of glass Simple, stylish and ingenious Combining games and art
Using a full lamination process, a whole piece of high-grade glass is covered on the front of the device presenting an unprecedented integrated design aesthetic. The selected glass is impact-resistant, scratch-resistant, and high light transmittance, which strongly protects the internal screen and body of the gaming console. It has both good looks and functions, creating a powerful tool.


Pioneering a full-display 6800U Windows handheld gaming console
The collision and fusion of technology and art
Present the infinite possibilities of Windows gaming handhelds
Discover the fantasy gaming console of the future
A team that loves games and understands gaming handhelds.
The purest AMD 6800U gaming handheld for gamers
Embark on a fantastic journey with players
Boundless innovation; Significant difference
AYANEO 2
Never stop exploring
Same HD Linear Motor as Nintendo Switch Unprecedented vibration experience for Windows gaming handhelds
This is the first time that the HD linear motor has come to Windows gaming handhelds. It has two axes of vibration, which can simulate a rich scene of vibration intensity, allowing players to enjoy a multi-level and multi-dimensional vibration experience, breaking the boundaries between games and reality. whether it is "FORZA HORIZON 5" or "Elden Ring", players can feel the immersive vibration.
Professional Audio Vibration System Game vibration feedback touches the heart
AYANEO and professional technology companies jointly developed a sound vibration function that has never been seen on Windows gaming consoles: automatically analyzing game audio to obtain corresponding vibration feedback, so that games without a vibration system can also "emit" vibration, bringing many "retro games" back to life and recovering the emotion that has been lost for a long time.
Highly customizable buttons Feel free to customize your shortcut keys
Easy to use and user-friendly design, it can provide players with super convenient controls. It can not only be set as a command commonly used in Windows, or mapped to commonly used keyboard keys, but canv also be linked to open any program or game, and add a command when opening a program. The short and long press of LC and RC can trigger different functions. In addition to the short press customization function of the "=" key, AYANEO 2 enables three buttons to trigger a total of five custom functions. This is an experience never seen before on a Windows gaming handheld.
Entertainment and work Easy switching
AYANEO 2 is not only a Windows gaming console, but also a working PC that can meet daily office work needs. In addition, it can also play on a large screen and share with multiple people through connecting peripherals, becoming a family entertainment center. As a multi-purpose device, AYANEO 2 is a good companion in your gaming life, bringing you infinite joy.
FULL SPECIFICATION
| | |
| --- | --- |
| CPU | AMD 6800U |
| SCREEN | FULL SCREEN 1200P |
| HANDLE | MASTER ALL AROUND HANDLE |
| VIBRATION   MOTOR | NS SAME HD VIBRATION MOTOR |
| GYROSCOPE | BODY + HANDLEDUAL GYROSCOPE |
| FINGERPRINT MODULE | TOUCH S3 SLEEP FINGERPRINT MODULE |
| SSD | PCIE 4.0 M.2 2280 (support double sided) |
| SPECIAL FEATURE | SOUNDTAP MAGIC  |
| BLACK TECHNOLOGY | AI SUBTITLETRANSLATION, SMALL STRATEGY WINDOW |
| ROCKER | HALL BIG ROCKER |
| TRIGGER | HALL TRIGGER |
| MEMORY | 16GB |
| TF READING SPEED | UP TPO 300M/S |
| MIC | DUAL MIC |
| INTERFACE | TYPE C*3 (USB 4*2) |
| EXTERNAL GPU DOCK | SUPPORT |
| WIFI | WIFI 6 |
| BLUETOOTH | BT 5.2 |
| GRIP | BABY SLEEPING GRIP |
| CUSTOMS KEY | LC, RC, =KEY |
| GAME FRONT | AYASPACE FOR WINDOWS |
| MOBILE APP | AYASPACE APP |
| OS | WINDOWS 11/AYANEO OS |
AMD Ryzen 7 6800U
16G LPDDR5 6400Mhz
1TB
7 inch LCD 1920*1200 / AF Anti-Fingerprint
WI-FI 6E / BT 5.2
Dual MIC / Type C*3 (USB 4*2)
TF reading speed up to 300M/S
Heat dissipation up to 32W-35W
Big Hall Joystick/Hall Linear Trigger/ HD Linear Motor
Power Button Integrated Fingerprint Recognition
Dual Gyroscope
Support External GPU Dock
Subtitle Translation, Small Strategy Window, FPS Thunder
SoundTAPMagic
4350mAh 50.25Wh
size: 264.5*105.5*21.5mm